The Latest Synology News

Product and Solution Information, Press Releases, Announcements
Synology® Introduces DiskStation DS420j, Your Essential Home Server
Posted: Thu Jan 09, 2020 03:53:22 PM

Build a private cloud for your home
Bellevue, WA—January 9, 2020—Synology Inc. today launched DiskStation DS420j, a file syncing and sharing solution perfect for the growing data storage needs of families and home users.
"With a vast amount of data generated from mobile devices, laptops and cameras, file syncing and sharing has become a challenge facing personal users. It is necessary for them to find a reliable way to protect their digital assets," said Kevin Meng, Product Manager at Synology Inc. "DS420j offers a simple and private solution for you and your family to sync and share memories as you grow them."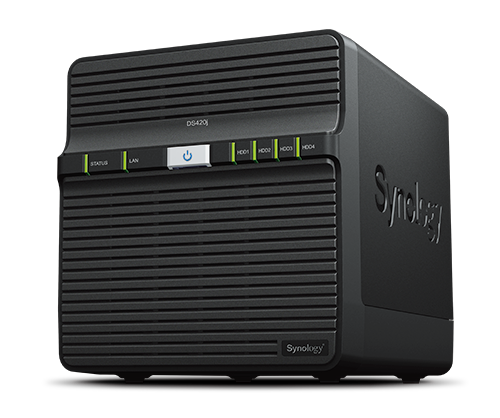 Powerful protection that goes beyond data
Surveillance Station- Synology's home security solution allows users to set up a safe, secure, and subscription-free home security network. Instead of trusting cloud-based systems to securely transfer footage out of your home, Surveillance Station stores the footage on your local device.
Data and Photo Back Up- When you buy Synology, you're buying more than just a NAS. Whether it's your tax records or irreplaceable family photos, Synology has a host of license and subscription-free back up applications that will allow you to make sure your vital data stays protected.
Safe and Secure Sharing- By storing your important data and photos locally you have direct control over who accesses it. Large cloud storage platforms are a prime target for bad actors trying to get into to your sensitive documents. With a Synology NAS in your home, you can add tangible layers of security to keep your important data safe, and share documents securely with the click of a button.
Powered by Synology DiskStation Manager
DS420j runs on DiskStation Manager, the award-winning platform for data management, featuring powerful security features and customizable user profiles. Synology has topped the mid-range NAS category in TechTarget's storage solution survey and won PCMag Business Choice six times.