Synology Deep Learning NVR DVA3221

Deep Learning Video Analytics
Sorry, this product is no longer available, please contact us for a replacement.
Overview:
Synology NVR DVA3221 is an on-premises 4-bay desktop NVR solution that integrates Synology's deep learning-based algorithms to provide a fast, smart, and accurate video surveillance solution. Built-in support for push notifications keeps users informed of possible intrusions, while the automated video surveillance system helps safeguard properties by detecting people, vehicles, and anonymous objects in designated areas.
Facial Recognition
Provide enhanced tracking and greater security by categorizing and then identifying personnel in real-time
People & Vehicle Detection
Build situational awareness by detecting people or vehicles in off-limit areas
People Counting
Measure marketing effectiveness and optimize rental prices by monitoring foot traffic
Intrusion Detection
Setup perimeter lines for automatic notifications when breaches occur
Easy and Flexible Integration
Complete surveillance deployments in no time with support for over 7,600 IP cameras, H.264/H.265, and 4K resolution
Cross-Platform Support
Access from anywhere and anytime with Windows, macOS, iOS™, Android and web browser support
Scalable Storage
Expand with up to two DX517 expansion units for an additional 10 drive bays

Max Camera
32 camera feeds

Analytics
6 real-time tasks

Scalability
Up to 14 drives with two DX517
Features:
Actionable insights
Video footage is transformed into actionable insights with advanced deep learning-based analytics, enhancing security without requiring additional personnel.
People and vehicle detection
Detect people or vehicles in off-limits areas for increased situational awareness.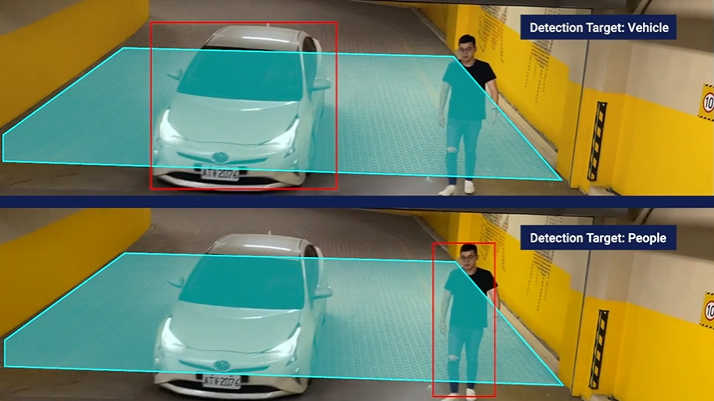 People Counting
Create actionable insight on venue occupancy and pathway efficiency with bidirectional counters.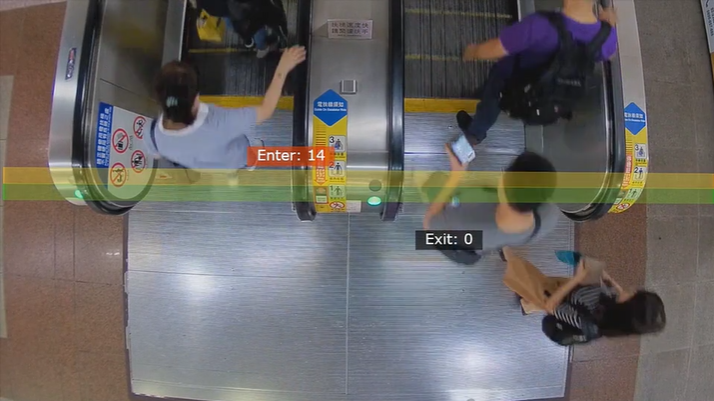 Intrusion detection
Issue alerts when a vehicle or person trespasses a virtual line, enabling flexible perimeter monitoring.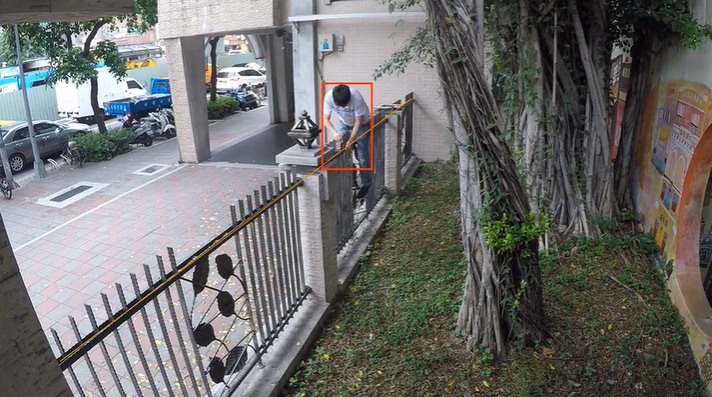 ---
On-prem recording and analytics
Powered by Synology DSM, footage is kept on the device, with options to flexibly backup or archive to other devices and locations.
Security & privacy
No footage is uploaded to the cloud for storage or analysis. Keep sensitive information secure and locked down.
No recurring fees
One-time hardware and license purchase, with no monthly subscriptions or additional fees for software updates.
Real-time results
Instead of post-event analysis, DVA3221 can notify security operators immediately when incidents occur.
Ease of integration
Compatible with over 7,600 IP cameras, and with ONVIF support, there is no need to replace or be locked into a specific brand of cameras.
---
Comprehensive VMS platform
DVA3221 is an all-in-one NVR solution, combining video recording, analysis, and advanced video management.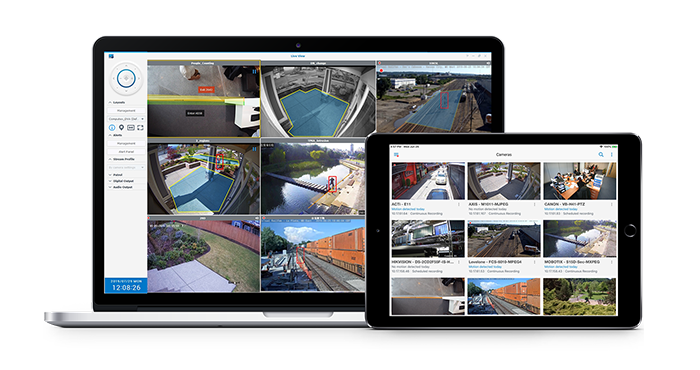 Action rules
Set up security policies so that when a condition is met, corresponding actions can be triggered automatically, reducing time and effort needed for manual interventions.
Easy to setup and operate
Designed to be simple for both administrators and operators, adding and managing cameras, navigating between live feeds and recordings, and configuring permissions and backup tasks are all straightforward. Built ontop of Synology DSM, graphical interfaces simplify complicated tasks, while still retaining flexibility.
Cross-platform, internet-optional
Access your surveillance system on any system through a browser, our PC/Mac/Linux client, or through mobile apps, both with or without internet access.
API ready
Comprehensive documentation available to third-party developers looking to integrate their products or applications with Surveillance Station.
One-stop support
An integrated system means a single point of support for both the hardware and software solution, simplifying setup and maintenance efforts needed.
Specifications:

Drive tray and status indicator
Status indicator
Alert indicator
LAN indicator
Drive tray lock
Power button and indicator
USB 3.2 Gen 1 port
System fan
Power port
Kensington Security Slot
Console port
Reset button
eSATA port
1GbE RJ-45 port
DVA3221 Hardware Specifications:
Hardware Specifications
CPU
Intel Atom C3538 Quad-core 2.1GHz
Hardware encryption engine
Yes (AES-NI)
GPU
NVIDIA GeForce GTX 1650
Memory
8 GB DDR4 non-ECC SO-DIMM (4 GB x 2; expandable up to 32 GB with 16 GB ECC SO-DIMM x 2)
Compatible drive type
4 x 3.5" or 2.5" SATA HDD/SSD (drives not included)
Hot swappable drive
Yes
External port

3 x USB 3.2 Gen 1 port
2 x eSATA port
1 x COM (for POS system connection)

Size (Height x Width x Depth)
166 x 250 x 237 mm
Weight
4.92 kg
LAN port
4 x Gigabit (RJ-45)
Wake on LAN/WAN
Yes
Scheduled power on/off
Yes
System fan
1 (120 x 120 x 25 mm)
AC input power voltage
100 V to 240 V AC
Power Frequency
50 to 60Hz, single phase
Operating Temperature
0°C to 40°C (32°F to 104°F)
Storage Temperature
-20°C to 60°C (-5°F to 140°F)
Relative Humidity
5% to 95% RH
Maximum operating altitude
5,000 m (16,400 ft)
General DSM specification
Networking protocol
SMB, AFP, NFS, FTP, WebDAV, CalDAV, iSCSI, Telnet, SSH, SNMP, VPN (PPTP, OpenVPN, L2TP)
File system

Internal: Btrfs, ext4
External: Btrfs, ext4, ext3, FAT32, NTFS, HFS+, exFAT

Supported RAID type
Synology Hybrid RAID (SHR), Basic, JBOD, RAID 0, RAID 1, RAID 5, RAID 6, RAID 10
Storage management

Maximum single volume size: 108 TB
Maximum system snapshots: 65,536
Maximum internal volume: 64

SSD cache
Read/write cache support
File sharing capability

Maximum local user account: 2,048
Maximum local group: 256
Maximum shared folder: 512
Maximum concurrent SMB/NFS/AFP/FTP connection: 2,000

Privilege
Windows Access Control List (ACL), application privileges
Directory service
Windows AD integration: Domain users login via SMB/NFS/AFP/FTP/File Station, LDAP integration
Virtualization
VMware vSphere 7 onwards, macOS 10.12 onwards
Security
Chrome, Firefox, Edge, Internet Explorer 10 onwards, Safari 10 onwards, Safari (iOS 10 onwards), Chrome (Android™ 6.0 onwards) on tablets
Supported client
Windows 7 onwards, macOS 10.12 onwards
Supported browser
Chrome, Firefox, Internet Explorer 11 onwards, Safari 11 onwards; Safari (iOS 11 onwards), Chrome (Android™ 6.0 onwards)
Surveillance Station
Maximum IP camera

32 channels (total of 960 FPS at 720p, H.264), including a maximum of 6 real-time Deep Video Analytics tasks
8 free camera licenses included; additional cameras require the purchasing of additional licenses

Deep video analytics feature

Face recognition
People counting
People and vehicle detection
Intrusion detection

IP Camera support

Video codec: MJPEG, MPEG-4, H.264, H.265, and MxPEG (not supported by Deep Video Analytics tasks)
Audio codec: PCM, AAC, AMR, G.711, and G.726
Camera bit-rate fine-tuning via constant and variable bit-rate control
ONVIF™ 2.6, Profile S certified, Profile G for edge recording

Live View

Pan Tilt Zoom (PTZ) support with configurable PTZ speed
On-screen camera controls: camera zoom, focus, iris adjustment, auto pan, and auto object tracking
E-Map, Snapshot, and Snapshot Editor supported for instant editing after taking a snapshot
Video quality settings: bit-rate control, image quality, resolution, and FPS
Joystick support for easy navigation
Alert panel for a quick display of the most recently triggered events
Customizable layout and sequential camera view support

Recording

Supported recording modes: manual, continuous, motion detection, I/O alarm, action rule, and customized
Recording formats: MP4
The customized recording mode can be configured as a combination of conditional events, including motion detection, audio detection, tampering detection, and alarm input
Edge recording on the SD card of certain supported cameras
Configurable pre-recording and post-recording time

Playback

Customizable layouts for playback in Timeline
Playback controls include pause, stop, previous recording, next recording, fast forward, slow motion, frame by frame, and digital zoom in/out
Embedded watermark for evidence integrity
Image enhancements including brightness, contrast, saturation, and sharpness (web client only)

Management

Create and manage different user privileges
Rotate recorded videos by archived days or storage size
Event notification supported via SMS, E-mail, and mobile devices via DS cam
Recordings can be backed up to an external storage or remote server
Built-in NTP server
Supported tunnel: MPEG-4, H264 via RTSP over TCP, UDP, and HTTP

iOS/Android™ applications
Synology LiveCam, DS cam, DS file, DS finder
Surveillance desktop client support
Windows 7 onwards, macOS 10.12 onwards
Certifications and Packaging
Environment safety
RoHS compliant
Package content

1 x DVA3221 main unit
1 x Quick Installation Guide
1 x Accessory pack
1 x AC power cord
2 x RJ-45 LAN cable

Optional accessories

16 GB DDR4 ECC SO-DIMM (D4ECSO-2666-16G)
Synology Expansion Unit DX517
VisualStation VS360HD, VS960HD
Surveillance Device License Pack

Warranty
3 Years
Pricing and product availability subject to change without notice.