Synology VisualStation VS360HD

Ultra-compact companion system offering features from Surveillance Station including live view and management tools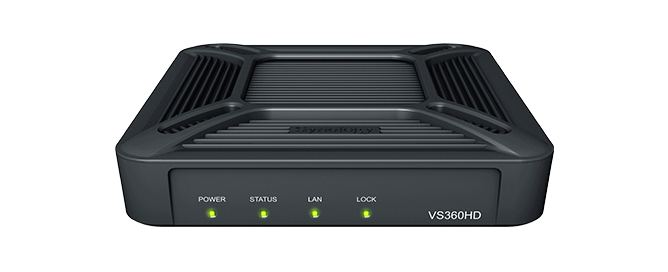 Sorry, this product is no longer available, Please contact us for a replacement.
Overview:
Synology VisualStation VS360HD is a compact, durable, and high-performance surveillance companion. It supports showing video feeds from up to 36 network cameras within a network when each camera is configured at 720p/10FPS, and dual Full HD mirrored display output via HDMI and VGA. It is also possible to support up to 5 megapixel resolution with less FPS or less channels.
Ultra Compact Palm Size Design
PC-less Live View & Playback Solution
HDMI/VGA Dual Full HD Output
36-Channel Simultaneous HD Live View
Endures Industrial Temperatures from -10˚C to 50˚C (14˚F to 122˚F)
Fan-less Energy Efficient Design
Includes VESA-Compliant Kit to Mount Behind Monitors
Works with Surveillance Station 7 and Onward
Live View & Playback at Your Choice
Synology VS360HD makes surveillance monitoring and playback simple. When paired with a Synology NAS running Surveillance Station 7 or later, VS360HD provides Full HD HDMI and VGA simultaneously mirrored display Live View output for up to 36 network cameras configured at 720p/10FPS. It is also possible to support up to 5 megapixel resolution with less FPS or less channels. Without requiring any costly computer, VS360HD is a powerful all-in-one solution for monitoring live feeds, browsing stored video footage, or capturing screenshots and saving them to an external USB drive.
Easy-to-Use Interface and USB Compatibility
Thanks to the versatile features of Surveillance Station, VS360HD is suitable for both beginner and advanced users. The intuitive interface ensures easy access to the most common functions, such as Live View, Timeline, and Recording List, which allows you to browse through recordings and export high-quality video clips or snapshots to an external USB drive. With the USB 3.0 port, users can connect a USB drive on VS360HD and reduce the time it takes to download video recording from Synology NAS to a USB drive.
With a total of three USB ports on the VS360HD, users can also connect a mouse, keyboard, or even a joystick to easily operate specific IP cameras with PTZ (Pan-Tilt-Zoom) control. With a few simple mouse-clicks, useful camera angles can be saved and grouped together to form "Patrol" cycles, while optimized Live View layouts are fully customizable with a quick drag-and-drop.
VESA Mount Compliance and Durable Design
With the included VESA mounting kit, users can mount VS360HD on the back of any VESA compliant monitors. The small footprint design of VS360HD easily hides behind the monitor, reducing clutter and providing maximum working space. Compared to a traditional PC, VS360HD not only saves a large amount of space, but also consumes less power and boasts tough durability. VS360HD can endure industrial temperatures from -10 °C to 50 °C (14 °F to 122 °F), so there is no need to worry about overheating when installing VS360HD on the back of monitors or in harsh environments.
24/7 Security Solution for Everyone
Synology Surveillance Station offers a centralized interface to manage and monitor IP cameras in your shop, office, or home. In addition to its intuitive setup and hassle-free user experience, Surveillance Station features an optimized Live View panel with on-screen operations, smart analytics tools like motion detection, and an alert system that sends instant notifications through DS cam, SMS, and E-mail, when any suspicious behavior is detected. When paired with VS360HD, shop or business owners can ensure greater security by positioning VS360HD higher risk areas, such as a front desks or checkout counter, while storing the main recording server in a locked closet or dedicated server room.
Wallet-Friendly Energy-Efficient
Thanks to its fan-less design, VS360HD is completely silent and requires only 4.76W when operating with 36 channels, and even lowers power usage down to only 3.61W when idle. As a PC-less surveillance solution, VS360HD economizes on both equipment and energy costs in the long-run.
All Synology products are produced with RoHS compliant parts and packed with recyclable packing materials. Synology acknowledges the responsibility as a global citizen to continually work to reduce the environmental impact of every product produced.


Video Surveillance Made Easy with VS360HD
Pair VS360HD with a Synology NAS for PC-less surveillance up to 36 network camera simultaneously and up to two mirrored display output.
Features:
Designed for PC-less surveillance monitoring solution
VisualStation is the perfect alternative when facing limited space or budget constraints. Just plug in an Ethernet cable, connect to an LCD-monitor or TV, log in to Synology Surveillance Station — and you've set up a monitoring station for yourself.

Local display HDMI

Energy efficiency 5W

Compact design support VESA

Extreme performance

Robust and certified hardware for harsh environments
Free from mechanical moving parts, VisualStation is more resistant against vibration and hardware failure. Its solid outer case and optimized design allow VisualStation to run within industrial temperature ranges, from -20˚C to 50˚C. In addition, VisualStation is EN45545 and EN50155 certified.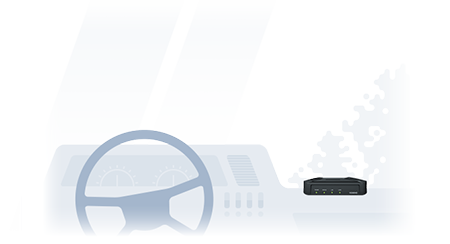 Ideal for mobile environments.
Vibration resistant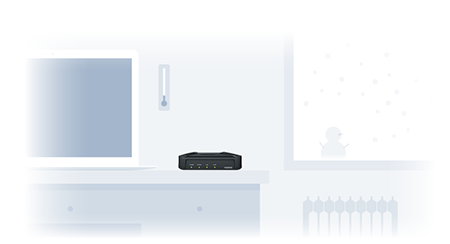 From -20°C to 50°C.
Thermal resistant

Ideal for TV wall setup
TV wall is ideal for monitoring a massive amount of camera at a glance, and it is easy to set up with VisualStation.
Dual screen display
Supporting dual monitor video outputs to allow users to switch between mirrored and extended desktop modes, VisualStation provides a cost-efficient, easy to setup, and scalable TV wall solution.
Minimum device size
The whole system fits in a palm-sized enclosure and can be easily attached to a wall or the back of a screen with a VESA compatible mount.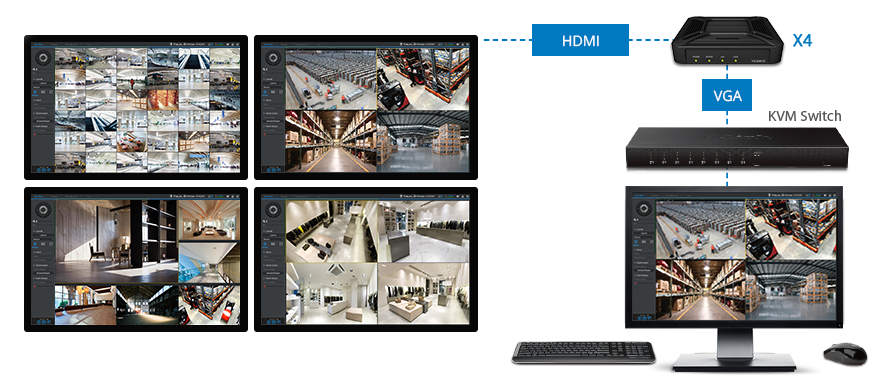 Convenient live view and playback interface
VS360HD provides a user-friendly interface and powerful features both inherited from Surveillance Station.
Intuitive interface for easy operation
For both beginner and advanced users, you can enjoy versatile features by operating VisualStation directly via an intuitive interface using a USB mouse, keyboard, or even a joystick.


Support most Surveillance Station features
Perform PTZ actions in Live View, switch to Timeline to watch recorded events, take snapshots and export them to an external storage device, and more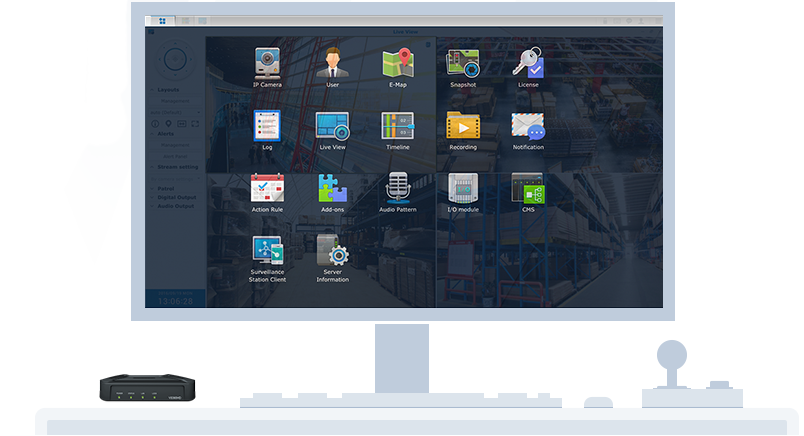 Easy to Setup, Easy to Use
To setup VS360HD, simply pair it with a Synology NAS running Surveillance Station 7.0 and onwards. With VS360HD, you can watch up to 36-channel live feeds in H.264. VS360HD is also compatible with MJPEG or MPEG4 video format1. When you turn it on, you are taken directly to the Live View panel, so you can perform PTZ actions, or switch to Timeline to watch recorded events, take snapshot, and export to an external storage device, all by using a USB mouse.

Specifications: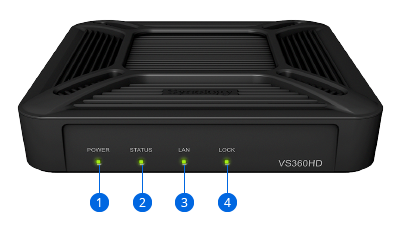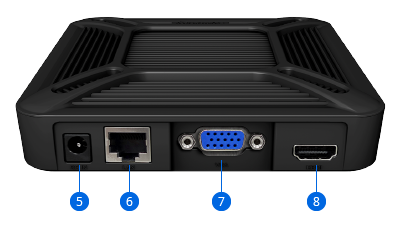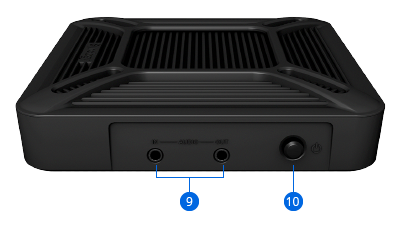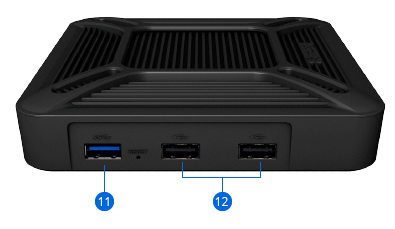 Power indicator
Status indicator
LAN indicator
Lock indicator
Power port
1GbE RJ-45 port
VGA output
HDMI output
Audio in/out
Power button
USB 3.0 port
USB 2.0 port
Hardware Specifications:
Video/Audio
Video Output
VGA x 1, HDMI x 1
Supported Video Resolution
1080p 60Hz
Audio Input
3.5 mm Stereo Audio Jack x 1
Audio Output
3.5 mm Stereo Audio Jack x 1
External Ports
RJ-45 1GbE LAN Port
1
USB 2.0 Port
2
USB 3.0 Port
1
Appearance
Size (Height X Width X Depth)
32 mm x 130 mm x 130 mm
Weight
0.3 kg
Others
Power Supply Unit / Adapter
36W
AC Input Power Voltage
100V to 240V AC
Dynamic DC Input
7-24V
Power Frequency
50/60 Hz, Single Phase
Power Consumption*
4.76W (36ch full-load) 
3.61W (Power on Idle)
Environment Temperature
Operating Temperature
-20°C to 50°C (-4°F to 122°F)
Adapter Operating Temperature
0°C to 40°C (32°F to 104°F)
Storage Temperature
-20°C to 60°C (-4°F to 140°F)
Relative Humidity
5% to 95% RH
Other
Certification

FCC Class B
CE Class B
BSMI Class B
EN50155
EN45545

Warranty
3 Year
Software Specifications:
Maximum IP cam (licenses required)
36 (including 2 free license)
Total FPS (H.264)
360 FPS @ 720p
170 FPS @ 1080p
90 FPS @ 3M
60 FPS @ 5M
Maximum recordings playback
4
Video compression format
H.264, MPEG4, MJPEG
Audio codec
AAC, PCM, G711, G726, AMR
eMap
Yes
Snapshot
Yes (save to USB disk)
PTZ
Yes (for PTZ cameras only)
Patrol
Yes (for Patrol cameras only)
Log Viewer
Yes
Firmware upgrade
Yes (via USB disk)
Notes

VisualStation throughput is tested with Axis P1347 (H.264@1280x720@10FPS).
The channel numbers indicated in the Total FPS column of each resolution is the maximum number VS360HD supports for live view display.
Streaming videos with HTTPS enabled will consume additional CPU resource to decrypt video streams, and may decrease the maximum number of IP cameras supported.

Environment & Packaging:
Environment
RoHS Compliant
Packaging Content

Main Unit
Quick Installation Guide
AC Power Adapter
RJ-45 LAN Cable
VESA mounting kit
*Model specifications are subject to change without notice. Please refer to www.synology.com for the latest information.